Fully Installed Commercial CCTV Systems - South Wales
Competitive Prices, Quality Products
We have over 18 years experience installing and maintaining CCTV for commercial premises. All CCTV comes with a 3-year warranty and ongoing telephone support for the warranty period. Call us to book a visit from an accomplished security professional.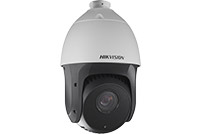 Fully Functional CCTV
We install high-end pan tilt and zoom solutions to enable active site monitoring for manned security sites and even auto-track assailants on unmanned premises with the Hikvision auto-tracking function.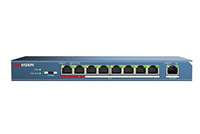 IP CCTV Solutions
Installation of unmanaged or managed networks including structured cabling for a truly secure and closed circuit dedicated IP Video solution with both security and speed in mind.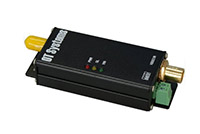 Data Transmission
Install, maintain and expand fiber based infrastructure with high-quality video transmission solutions. Replace video fiber networks with high performance data over fiber, to create a truly closed circuit, video over IP network.
Video Management Systems
View and manage hundreds even thousands of CCTV cameras and integrate them with real-world variables. Produce heat maps of high traffic areas and manage alarms. All from the critically acclaimed AI-enabled video management system from Hikvision.
Commercial Sectors Secured by Us
Local Authorities
Housing Associations
Health & Leisure
Carparks
Education
Factory & Production
Offices
Agriculture
Construction
Retail
Perimeter Intrusion Detection
Perimeter intrusion detection is a term used to describe a range of security products that can be used to reliably identify individuals trespassing or breaking into a secured area. These systems are becoming poular in the construction industry often in the form of a single, transportable tower with multiple cameras. A perimeter detection solution or PID can often come in the form of a rapidly deployable or permanent system that incorporates a mixture of CCTV and external detection devices like outdoor PIR's and even microwave, "RADAR" and "LIDAR".
The subject is first detected by the detection devices and then, once alerted, a process of "visual verification" takes place, either by security staff or a third part monitoring station. Once the intrusion is verified then a few different actions can be carried out. Security staff or a monitoring station may wish to employ, as a first line of defense an "audio challenge" which will make the subject aware that they are being monitored and their presence is known. This can then be escalated to notifying law enforcement or manned guards at the site.
This type of solution is often favoured at high risk sites as it is a proactive rather than a reactive solution. The accuracy of the identification process, and the probability of detection known as POD can be further enhanced with video analytics using AI based processes to only send reports and alarms of genuine intrusions.
Ip Retail Till Monitoring and Epos Solutions
If you're wondering where can I get till cameras? Or how to stop staff stealing? We install till monitoring or EPOS (electronic point of sale) systems that provide a high tech solution to a hard problem to detect. You can visually compare what the till operator is physically doing to the transactions displayed on the recording.
This can either be integrated into your current CCTV system or provide this function on key cameras as part of the main system. The hardware will display a text overlay on the video feed of dedicated cameras positioned above the till and can provide data on returns, discounts and transaction voids which greatly enhance your auditing capabilities.
You can enquire by email or call on 01443 402583 to discuss POS monitoring with us to find the best solution for you business.
Health, Fitness and Gym Industry
We have a proven track record in providing up to the moment security systems for the leisure industry. CCTV can prove invaluable for maintaining health and safety standards at any fitness premises.
Whilst being able to keep staffing levels at a sensible number, gym owners can still ensure equipment is not being misused, patrons are not endangered and equipment is being put away.
We have a case study where a gym has used CCTV to great effect and countered a lot of the problems that can arise on these premises.
Carpark CCTV
Carparks are routinely targeted by thieves and the theft of car parts is becoming a very common problem in Wales, a high quality security system can be a good deterrant.
Carpark owners can protect their vehicles and their customers vehicles with highly visual installations of CCTV. Prominant cameras will put any criminal off even considering stealing, robbing or vandalising vehicles on the property.
Education
Schools and places of education are often the victim of trespass, theft and vandalism. We have extensive experience in securing the education sector and offer a range of solutions that can protect these premises from this.
Perimeter intrusion detection can be employed as a first line of defense against break-ins and vandalism and will detect this crime long before a conventional intruder alarm system.
Internal CCTV can help keep staff and students safe and also deter antisocial behaviour inside the education setting. It can also provide a safeguard for the teaching staff when resolving disputes.
The HikCentral management solution can help manage all access to footage, provide a reliable audit trail for privacy sensitive evidence and satisfy the scope of most privacy impact assesments.