Overview of Our ANPR Installation Services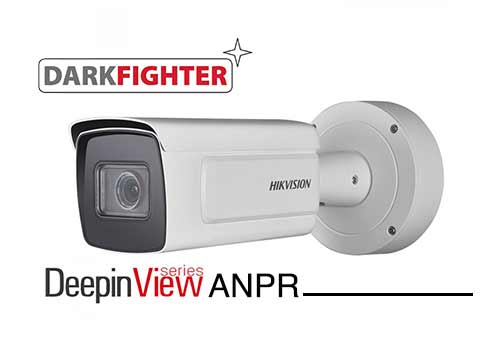 ANPR (Automatic Numberplate Recognition) Or "LPR" Licence Plate Recognition as is referred to by some manufacturers is a smart based vehicle identification system that offers many advantages over a regular CCTV system.
Unlike older systems, we install a solution that is powered by deep learning algorithms and GPU processors. This means that camera positioning is no longer as critical and both efficiency and accuracy is increased significantly, although environmental factors like distance, height and angle play a crucial role in the effectiveness of these systems.
We have two decades of experience installing number plate recognition systems including working with local authorities and private companies in the collection of useful data.
We can calculate the correct height, angle and lens size for optimum number plate reads and also work out if the suggested location is suitable for the commissioning of an ANPR system.
The data collected by an ANPR system can be used in several ways from simple tasks like opening barriers for cars, to creating black-lists of banned vehicles and be notified of their presence or to interrogate the data at a later time to see what vehicles have been in a given area.
Keeping data safe and secure is an important factor in designing systems that collect personal data, we can provide secure lockable enclosures and advice for keeping within current legislation.
Choosing a company with experience with this kind of surveillance product is essential for any proposed scheme.
Uses for ANPR systems include:
Recycling Centres
Local Authorities and Public Access
Utility Sites
Carparks & Barriers
Education
Factory & Production
Agriculture
Building Security Management
Recycling Centres
ANPR can be a very effective measure in managing excess repeat use of recycling and waste disposal amenities. Repeat visitors can be effectively monitored, logged and ultimately blacklisted with ease.
Very often offenders will use multiple sites to avoid detection. Our systems can be centrally managed, so you would be able to monitor and log vehicle information across multiple sites.
Local Authorities
Many local authorities are now using ANPR with good effect in the fight against anti-social behaviour involving vehicles. The ability to identify nuisance vehicles that frequently travel in and out of villages and city centres can be invaluable.
Very often it is the same vehicles involved in local crime and drug dealing that are used as so-called "pool cars". These can be identified and reported to the relevant authorities.
Utility Sites
ANPR allows a very simple solution to audit vehicle access to utility sites. These sites tend to have items and materials of high value that is often the target of thieves.
ANPR can also aid the security staff with correctly logging vehicle details. It can also mitigate human error.
Carparks and Barriers
We install ANPR cameras that can greatly increase throughput. Authorised vehicles can pass quickly through manned or unmanned security checkpoints to premises with a high volume of traffic.
The system will also be able to blacklist vehicles that have been banned from the site for any reason and also raise an alert to security staff.
Education
Access to schools and educational facilities generally has restricted access to certain vehicles. Teacher and pupil vehicles can be whitelisted for authorised car parks while restricting access to unauthorised vehicles and service vehicles.
This can take some of the burdens of answering an intercom to every vehicle that passes through. Instruction on signing in for service personnel can then be given via intercom for vehicles that are not granted access by the ANPR camera system.
Factory and Production
Deliveries can be managed effectively using our ANPR system, access for delivery drivers can be automated and logged, delivery times can be checked retrospectively and also logged easily by security staff.
Staff can also be granted access easily without the need for staff permits.
Agriculture
With large areas of land to manage it can be an impossible task trying to monitor access in and out of farm premises. Fly-tipping can also be a problem not to mention farm theft and rural crime.
Effective monitoring on vehicles can be achieved with a quality ANPR installation, data can be collected on all vehicles that access private property for the proactive prevention of criminal activity.
Building Security Management
The multiple feature list of modern ANPR systems makes taking care of the day to day security tasks a lot easier and more manageable, security staff can:
React to black list alarms
Quickly audit on site vehicles
Allocate car parking spaces
Quickly view and export footage of vehicles
Whitelist authorised vehicles for barrier automation and other actions
Please contact us with any questions about the ANPR products we supply and install.