Why We Install Hikvision as One of Our Preferred Options for CCTV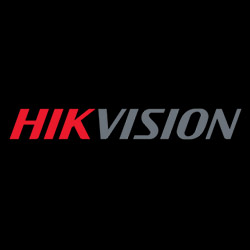 Whilst working for a leading independent CCTV installation company I have witnessed the good the bad and the ugly from many different brands of camera and digital video recorders, usually while taking over sites installed by other companies. Everything from household names like Sony, Mitsubishi and Samsung to lesser-known brands like Jai and Ernitec. Most were great but others not so. Let's just say that some of these older legacy systems didn't produce the kind of pictures that are required for accurate identification of individuals involved in crime or damage to property. That's not to say that these brands were of poor quality per se but maybe they were not installed correctly or with the care needed to get these older technology cameras up to scratch. There was a certain amount of skill needed in setting them up and if not implemented correctly the results could be dubious at best.
As time went on technology advanced and some really innovative technology emerged. The emergence of companies like Forward Vision who were later bought out by Bosch marks a new era in CCTV. Sleek looking pan and tilt cameras with very good picture quality coming packed with features normally only available on very expensive cameras, like full autofocus, preset positions facilitated by optical limit sensors to name but a few. Unfortunately, even these cameras were still out of the reach of most private individuals price range and would require an elaborate set up to operate them properly.
A few years later in 2010 along came Hikvision! Affordable, fantastic picture quality and packed with features that are ever advancing with some features that would be considered premium packed into their more affordable range like behavioural analysis. This has certainly worried some companies, especially those that are used to selling cameras at a very inflated rate. Sometimes charging as much as a small car would cost for a single installation!
Hikvision provides the very best quality at a price that is reasonable enough for the homeowner or small business to afford and their range then expands into a more premium product boasting, even more, features like 4k, thermal optical imaging and smart video content analysis. Hikvision is a great brand with an even better future promise by investing in over 16,000 research and development engineers and over 34,000 employees in total, worldwide. Many of these operating in Canada and London, UK.
Beware of Grey Market Versions
Every auction site on the web will stock some version of what is a "grey market" camera. The first thing to point out is that we don't sell or install grey market! Very often you can save a small bit of cash by buying a system like this but realistically it is a false economy. To start with there is no warranty for such items. Hikvision make it pretty clear that goods that are intended for different markets i.e Chinese market goods, if they are sold here in the UK they will not be covered by their very impressive 3 year equipment warranty.
There are other problems that serve to outweigh any initial saving like lack of, not just warranty, but technical support and of course the all important firmware. Very often to sell a camera that is intended for a different country, the firmware has to be "hacked" in some way. Mostly due to the language of the firmware.
What this means is you cannot simply "upgrade" the firmware. When the app, Hik-Connect was released, if you owned a grey market version of the older firmware that required the DDNS to be set up and used with an app called IVMS then you may be able to upgrade the firmware, but what you would be left with is a camera in a different language. Most probably Chinese.
Unless you can speak Chinese this may be problematic and good luck setting up DDNS in a foreign language. Even if you can get it working then imaging trying to fault find it? Not to mention the fact you would have nobody to phone since there's no support. This is why we don't sell grey market goods. A commitment to the customer, for on-going service and support, would not viable for us as a business but this doesn't mean we can't remain competitive, and also provide a top quality product at the same time.
You can avoid these problems by opting for a system from our range of professionally installed CCTV packages, enjoy a three year warranty and the support of a fully trained, Hikvision approved installer.